As a relatively new blogger I'm always on the lookout for marketing ideas, especially Pinterest tips as it's much easier to rank highly there than Google in my experience to date.   When I stumbled upon a podcast interview with Sarah Hoople Shere, a Pinterest product manager, I went for a long walk along the beach with my headphones plugged in to find out more.
Pinterest changes all the time, so what was relevant a year ago may have changed now.  They change their algorithms all the time so it's important to keep up to date to give you the best chance of getting clicks and pageviews from engaged viewers.  The 'algorithms' we talk about with engines such as Pinterest, Facebook and Google, are the logic they use to decide what content to display to their users.  It's a real 'secret sauce' and as bloggers we really want to try and optimise our content so that we can be found in their searches.
The Pinterest tips in this post are very current, as at summer 2018.  I don't pretend to be a Pinterest expert but have grown to 600,000+ monthly viewers and it is increasing weekly.  As a result of listening to the podcast I've tweaked a few things and will make further changes for future content based on the advice given in the podcast.  My profile is by no means perfect but if you want to see it or follow me then here is a link : Pinterest profile
I made copious notes on my phone as I walked and thought I'd share the best Pinterest tips here, as not everyone can spare 90 minutes to listen.  If you find the content below interesting then I would highly recommend the podcast first-hand to ensure you don't miss anything else.  Here's a link to it via iTunes but there are more links at the bottom of this post.
I will list all the useful resources I mention at the bottom just so that they are all in one place.
Pinterest Tip #1 – consistency
Pinterest loves consistency!  What that means is that regardless of whether you have 10 or 100 pins to pin, you should spread them out over the week.  Don't pin them all on a Monday and then do nothing for a few days.  Little and often is better than binge pinning.  When you aren't pinning much then it's easy to do some every day but once I had more than 20 blogs I found it hard to keep track of it all, even with a spreadsheet!  About six weeks ago I started using Tailwind and it has made it much easier as I can schedule pins weeks in advance, so save lots of time and can plan it all much better.  I still do some manual pinning but only as a normal user to save stuff I like.
Sarah from Pinterest confirmed that they don't penalise approved schedulers like Tailwind, so it doesn't affect your ranking if you don't pin manually.
If you're interested in using Tailwind then here is a link to try it out.
Pinterest Tip #2 – first 5 pins of the day
Pinterest prioritises your first 5 pins each day to serve to your followers first, to see if they engage with them.  If they do then they will distribute them more widely, so it's vital that those first 5 pins are engaging and resonate with your followers.  It's best practice to include a mixture of categories to make them varied for your followers.
The start of each day is midnight UTC, so for UK Pinterest users this is 1am during British Summer Time.  For US users it depends on your timezone, but in Los Angeles the time is UTC–7 hours, so midnight is 5pm there.   In New York the time is UTC–5 hours, so midnight UTC is 7pm in that timezone.
Whether you pin manually or using a scheduler it's important to make sure the first 5 after your UTC midnight time are the ones you want to promote the most.
Update : I've just listened to another Tailwind podcast which says that this may not be a hard and fast rule – but it's true that your new pins are delivered to your followers first and if they engage then they will be promoted further
Pinterest Tip #3 – the Following tab
Unfortunately I can't demonstrate this from personal experience because I don't have the new 'Following' tab yet.  For me it simply shows my followers still, but once it's rolled out to everyone then the Following tab is your way of seeing new pins from the people you follow.  So, in theory, it should provide you a relevant feed and Pinterest will monitor whether users engage with pins from the feed and then use that to distribute the pins to a wider audience.
Therefore it's important to pin to relevant boards, and to make your first five pins each day relevant for your followers, because if they save or click them then it shows they are popular.
Pinterest Tip #4 – make sure you have a business account
As I wanted to use Pinterest as my main marketing platform from day 1, I set up a business account from the start.  It doesn't cost anything but gives you access to Rich Pins (which display extra info on a pin for the people who view them) and also analytics.  The analytics show you how many people are viewing your pins, how many are engaged, and which are your most popular pins.
Here is an example below, showing the growth of people I am reaching with my pins.
You can use the analytics to decide which pins to then repin, after an interval of a few days or weeks, to boost them again.
I invested in Redefining Mom's 'Pin Practical Accelerate' course which costs $27 and I'm so glad I did as she provided step-by-step instructions for setting up your Pinterest account and boards.  It was money well spent and explains Rich Pins and how to make the most of them.  The course has so many tips, including how to do Pinterest keyword research, how to use group boards and advice for pin designs.
I'm sure there are blogs out there which explain how to set up the business account for free, so if you don't want to pay to learn then a quick Pinterest search will no doubt point you in the right direction!
Pinterest Tip #5 – fresh content
Pinterest likes fresh content.  It loves new pins from new posts but also likes new pins for old posts. Therefore it's well worth designing new pins for evergreen blog posts and pinning them with a compelling description to see how they perform.
It's OK to repin old pins too, but not in a spammy way, so leave a decent interval before you do so.  You can pin to multiple boards, but they should be relevant.  For example, if I have a pin for some cool street art in Toronto then I'll pin it to my Street Art board first, and then my Toronto board.  Always pin to the most relevant board first, and then others in the same or similar category.
Pinterest Tip #6 – quality is better than quantity
When pinning, it's more important to pin quality pins, to relevant boards, rather than taking a scattergun approach.  I need to take this on board as my blogs are very photo-heavy and I need to be a bit more selective about which ones I pin.  The same goes for followers – it's better to have fewer, engaged followers rather than many unengaged ones.
Pinterest Tip #7 – pin size
Pinterest changes the pin sizes it distributes fairly frequently.  Sometimes it delivers longer pins, sometimes square ones, but the standard Pinterest size is 2:3, so that is the safest size to use for your main pins.   In practical terms this is an image which is, for example, 600 pixels x 900 pixels.  By all means experiment with square ones, and longer ones, but always make sure you pin a 2:3 one first.
I use Desygner to design my pins as I find it really easy to use on my iPad, but as it's cloud-based the designs are also available on the web version too and I find it easier to do some things on my PC rather than the iPad.  An example is this printable which had lots of text to line up.  It's easier to nudge elements one pixel at a time rather than using the Apple pen on the iPad.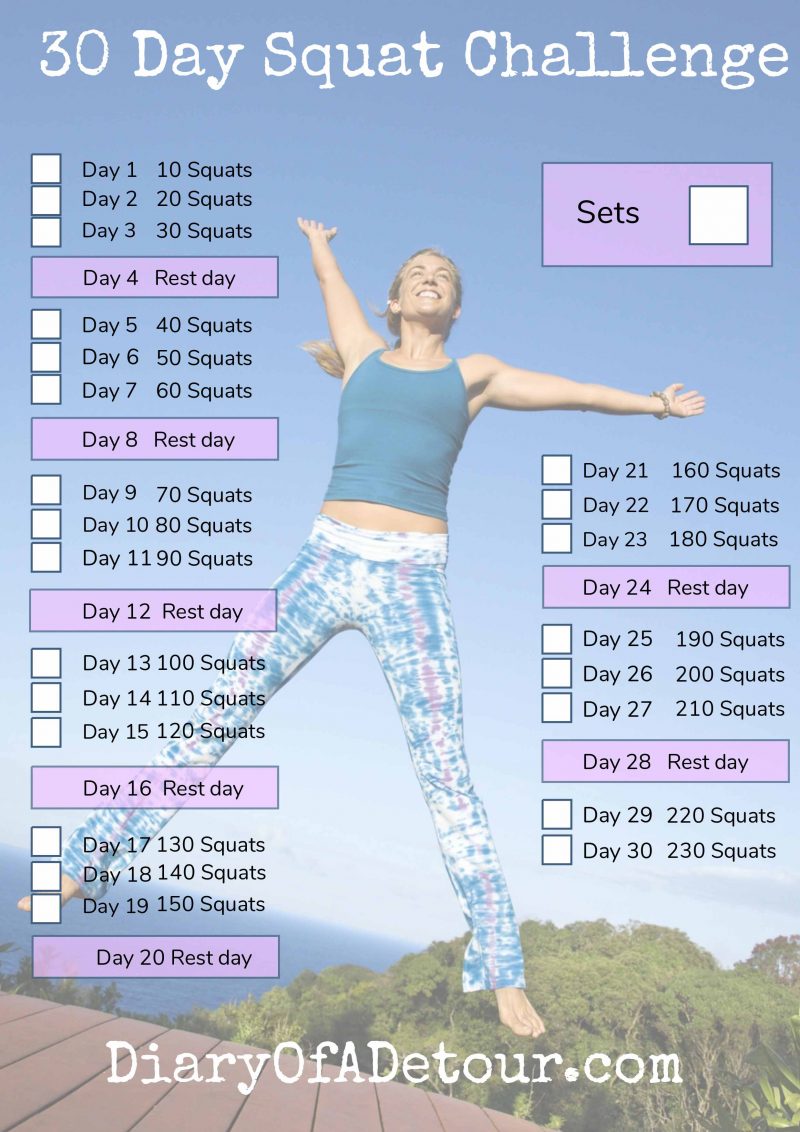 Desygner also has plenty of Pinterest-ready templates, which are the correct size for 2:3 pins.  I tend to start with a blank design these days as I have my own standards for pin images, but if you're just starting out then having a template really makes it easy.  Here are a couple of my most popular pins which I created using Desygner.
Pinterest Tip #8 – strong call to action
It's good digital marketing practice to have a compelling 'call to action'.  A call to action (or CTA for short) is the thing that you want your user or customer to do.  Websites should make the 'buy' button obvious, for example.
On Pinterest, the pin description should have a strong CTA.  For a recipe this could be to 'try it' or 'make it'.  For a blog you may want the viewer to 'read it'.   So the pin description could say 'Read more about xxxxxx here for plenty of top tips…'.   Or 'Visit xxxxx to find out how to….'.
I certainly need to brush up on my CTAs, so will be reviewing my pin descriptions in the forthcoming weeks and make sure new ones give a strong reason to click for my audience.
I use Tasty Pins for adding my Pinterest description text on my blogs for each photo.  It has a special field for it which is translated to Pinterest so you don't have to fiddle around when you're pinning them.  Tasty Pins costs $29 is you can find out more here.  While I'm talking about that, the creators of Tasty Pins also have a free podcast from which I've learned loads about Pinterest and Google SEO.  You can find it here on iTunes (more links are at the bottom).
Pinterest tip #9 – get recommended
In order for Pinterest to recommend your pins to its enormous user base, you must do the following
Set up a business account
Claim your website (which tells Pinterest that you 'own' your blog's website)
Save content regularly
I've mentioned these before but there are vital for Pinterest to distribute your content, which is what you need to grow your audience.
Pinterest tip #10 – use hashtags for extra SEO
Pinterest introduced hashtags last summer and I'm only just starting to use them.  However, it's another way of targeting users to your content as you can focus on certain keywords.   You should be using keywords everywhere – from your Pinterest profile, board names, board descriptions, pin descriptions and alt tags – but hashtags are important to include too, everywhere!
SEO is basically what Pinterest (and Google etc) uses to find content naturally, i.e. not using paid ads.  Search engines need to hook into your website using keywords that people type in (and don't forget that Pinterest is a search engine just like Google).
If you are in a crowded marketplace then you need to be super-focused on keywords.   The Pin Practical Accelerate course explains how to find good Pinterest keywords and incorporate them into your pins boards and profile.  It's a massive subject and a Pinterest search for 'keyword research' will find more blogs which explain more.
As an example, if I type 'Lambretta Chopper' into Google then my blog, DiaryOfADetour.com, appears on page 2.  This isn't bad, for a relatively new blog, and it's a 'niche' keyword so I'm not up against too many big hitters.
However if I type 'Lambretta Chopper' into Pinterest then practically every pin is mine!  And those which aren't are not actually Lambretta choppers, which just goes to show that searches aren't perfect.
Sarah from Pinterest confirmed that there is little point adding hashtags to old pins which is handy to know and will save a lot of time revisiting old blogs to add them.  For new content, however, it's worth including them to help Pinterest with its ranking algorithm and to help it distribute your pins.
Further Tips
I've just listened to another, more recent, Tailwind podcast which gave feedback from a Pinterest conference.  There were big takeaways from there which include :
Board titles and descriptions are super important for Pinterest SEO, so describe the boards carefully and try and narrow them down so that they aren't too broad.  It's also vital to give them a category so that Pinterest knows where to promote them.
Group boards should be used for genuine collaboration in a specific niche but are discouraged if they are not in a specific category.  False sharing will not help Pinterest focus on delivering your content to genuine pinners.  So blogging collaborations to blindly share and pin each others' content is not going to help grow your audience.
Comments are going to become really important and Pinterest are going to introduce a 'like' button.  They want to build threads of comments where viewers are interacting with your pin.
Ask your audience to follow you on Pinterest
Great different types of images for different audiences (for the same post).  This will increase the chances of repins and saves as different people will like different images so it widens the appeal of a single blog post.
Resources :
I hope these Pinterest tips have been useful.  I would strongly recommend further reading and that you listen further using the resources below.
Visual Marketing With Tailwind Podcast :
Food Blogger Pro Podcast :
Pin scheduling using Tailwind
Redefining Mom's Pin Practical Accelerate course ($27)
This post contains affiliate links for which I may receive a commission if you go ahead and make a purchase, at no extra cost to you.